A few years ago I watched the documentary "Fierce Grace," about the legendary spiritual teacher Ram Dass. The documentary is an inspirational account of his life's work centered on his recovery from a debilitating stroke. I have to be honest, that while I had known of Ram Dass, his work hadn't really impacted me deeply in the way it had the generation prior. In many ways, I lived in a different world and his message hadn't traveled there. But the documentary changed that.
For the next 12 months Ram Dass remained in my space. A quote here and there, a book given to me by a friend, a video on YouTube — it seemed that everywhere I looked I saw Ram Dass' loving eyes staring back at me.
Soon it wasn't just me, but also my wife, the kids and our friend and Shaolin monk, Wang Bo. Slowly one by one, we were all touched by his message of deep love and service toward others. And so we did what we do, and we sought him out. The next thing we knew we were on a plane to Maui to attend a week-long retreat and classes with the man who had spent the year attracting us.
We spent a beautiful week learning with Ram Dass. While his health has limited his speech and mobility, it hasn't impacted his love, which literally glows around him. In many ways, he is more love than physical body. On the last day of the retreat Ram Dass held a mala ceremony in which he invited each of us to stand or kneel before him and a picture of his guru and receive a set of prayer beads and a blessing.
I knew from the emotion in the air that this would be a deeply moving experience. Having spent a childhood embarrassed by my sobbing mother, I didn't want to cry as I watched my wife and children receive their mala, so I elected to go first. I slowly walked toward Ram Dass; we made a long connection through our eyes and I felt my heart warm with his love. I bent down, received my beads, and smiled at my new teacher. As I walked back to my seat I saw Wang Bo, who had elected to wait until the end, sitting in his chair crying, deeply touched by the love he shares with my children and the pride of seeing them share this moment with Ram Dass. I tried to hold back my own tears until we made eye contact, and then we sat there crying together.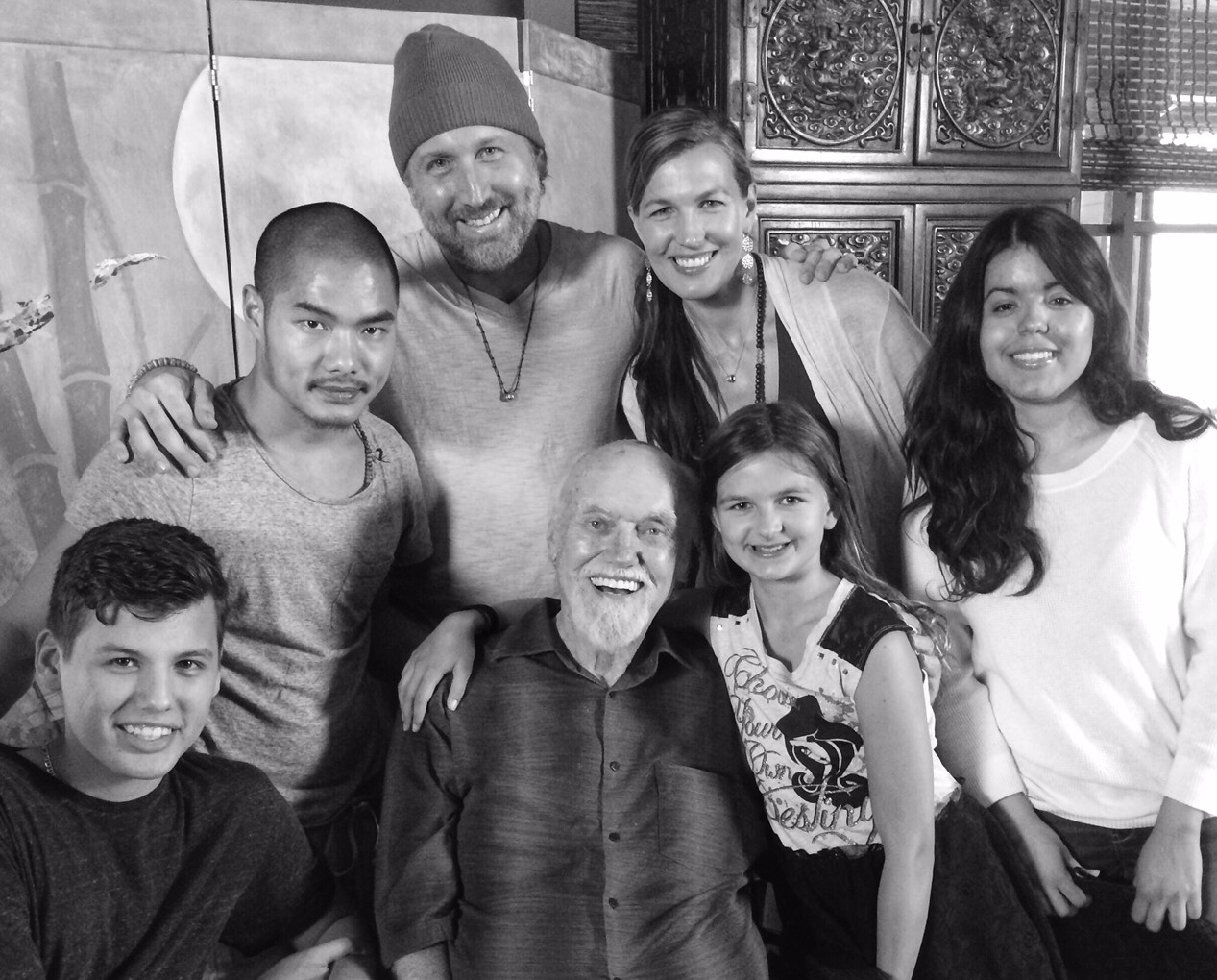 I had come to Maui to experience the deep love of "the guru" I had heard Ram Dass talk about so many times. And now I had. But it wasn't Ram Dass' guru or any person or figure for that matter. This guru — my guru — was love. The love Ram Dass transmitted in his eyes, the love Wang Bo feels for my family, the love that united us and brought us together across the Pacific Ocean for this experience.
So many years ago, Ram Dass traveled around the world to find his guru and the answers he had been seeking. His account of those travels touched us all and laid the foundation for the new spirituality that swept through the West. Through his grace and beauty, he taught me that I don't have to go anywhere — that the guru is in me, always, everywhere, and is available with a simple connection with my heart and the hearts of those I love.
In the words of our new friend and teacher, "you start with the ego, in the mind, and then you move down to your heart and you see love … and finally you tiptoe into the unknown until you be love."
That is the guru in us all.
Big hugs of love,
Jason
I invite you to read Pauline Siebers review of my book for Business Conjunctions here: